North to Alaska!
Twenty years from now you will be more disappointed by the things that you didn't do than by the ones you did. So throw off the bowlines. Sail away from the safe harbor.
~ H. Jackson Brown's mother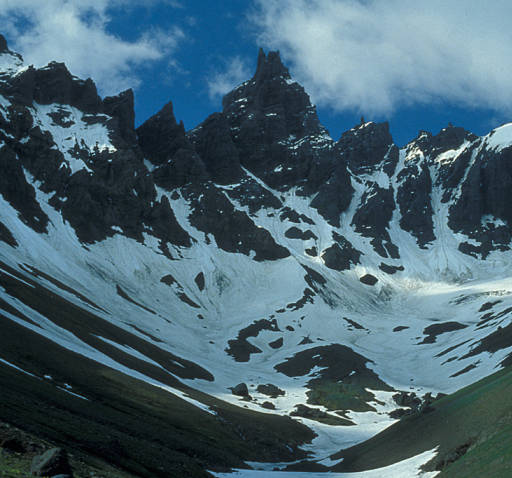 I'm teaching for CraftCruises' August, 2017, Alaska Knitting Cruise, and I'm over the moon about it. It takes a lot to pry me off this island (I'm part barnacle on my father's side), but Alaska? . . . breathtaking. And knitters? . . . Some of my favorite people.
I've hatched five new classes for the trip for a total of 18 hours over 7 days. You can take all five or just one. And in the evenings we get together to celebrate your knitting triumphs and untangle your most perplexing knitting questions. I can even help you rescue that gorgeous, almost finished, Aran sweater that got abandoned in a move 11 years ago and is still in a bag in the guest room closet because you don't have the patience to figure out where the heck you are in the pattern. I have the patience.
And the cruise is not just about knitting. It can be a third honeymoon with your SO, a vivid memory-maker with your children and grand-children, or a reunion of sister-friends. While you're in class your pals, even the kids, have more ways to play than a Long-snouted Spinner Dolphin has teeth (252, if you're wondering. Teeth, I mean. I don't know exactly how many activities there are but there are lots. It's like a mostly grown-up Disney World with vastly better food and scenery.)
The ship (Holland America's MS Oosterdam) sails from Seattle and goes right past my island. You'll even be able to see where I got married last time, (I'm pretty sure it'll be the last time) but you'll need binoculars. That's what I'm asking Santa for this Christmas. (Binoculars, not another husband.) [Update: I was gifted binoculars in November by a dear friend who had two and only needed one. They're small and good quality. :)]
CLICK HERE for more details . . . the itinerary, class descriptions, etc. Or heck! Just call Melissa (877-972-7238 ext.103) at CraftCruises and ask about it. She's great, helpful over-the-top, and dedicated to making this a joyful, memorable experience for you. Tell her I sent you.
Knitting, glaciers, yarn, raptors, fabulous food, mountains . . . and warm company. What else could a person ask for?
p.s. Class size is limited to 25 people. That's a total of 125 classroom slots for my classes on the whole cruise, so if you want a seat at the table, it's probably best to act sooner rather than later.
p.p.s. Time to dig out your grown-up-lady (and gentlemen) clothes and dancing shoes and figure out how you can join me for 7 days of knitting, eating, and glaciers from August 13-20, 2017. I intend to have a blast.