The Classic "Sweater 101" Book

~SWEATER 101: How to Plan Sweaters that Fit . . . and Organize Your Knitting Life at the Same Time  This book been in print in for over 25 years. That makes it a "classic." It has helped thousands of knitters become confident sweater knitters and you deserve to be a confident sweater knitter too. You learn much more about it and read reviews when you click HERE.

Or, if you already know you want it you can order it HERE. Hardbound, 2nd Edition, $32.95 plus shipping
Just like the Hardbound version but you snap your fingers and it downloads to your device in seconds. (crazy magic, I tell you)  Ebook Version, $29 instant access download
"The BOND Bombshell" Video Trainings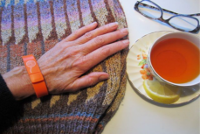 ~Those Oldies-But Besties BOND Videos Wear a 3-day workshop on your wrist. Three full video classes from the  Marrowstone Knitting School indexed, transcribed, and loaded onto a handy USB drive bracelet for use with your BOND/ISM/USM knitting machine. Find any skill instantly and have 6 GB leftover for patterns, eBooks, and other cool knitting stuff. Bracelet USB Drive $59, FREE SHIPPING WORLDWIDE   "Watching and listening to your videos almost feels like I am sitting next to you! You are a wonderful teacher!" ~BJ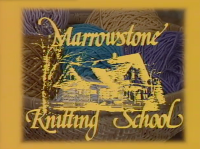 ~The BOND Bombshell Downloadable Collection has everything that is on the BOND Bombshell in a convenient download package. It's a big file, 1.7 GB, so make sure you have a fast internet connection to download it. (I go to my local library when I want to download big files). $39 instant access download
The Beautiful Daughter Afghan Pattern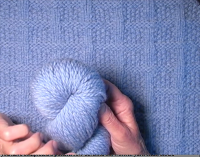 ~The Beautiful Daughter Afghan Pattern is an afghan with a sweet story. The pattern costs $3.50 and you can hear the story and see the afghan in this YouTube Video.
Or visit my store at Gumroad (It's clean and easy to navigate) and see everything at once.